Are you ready to embark on a journey of inspiration and transformation? Dive into a curated list of 50 inspirational books that have the power to reshape your thinking, ignite your passions, and propel you towards positive change. From timeless classics to modern guides, these books cover a spectrum of topics, ranging from personal growth and happiness to success and creativity. Whether you're seeking motivation to conquer challenges, looking to deepen your understanding of life's complexities, or simply yearning for a fresh perspective, these books are ready to be your guiding lights.
Join us as we explore this handpicked selection of books that have left an indelible mark on readers worldwide. Let the pages of these remarkable works nourish your mind, stir your soul, and light the path to personal growth and fulfillment. If you're ready to embark on a journey of self-discovery and transformation, keep reading and discover the wisdom that these pages hold.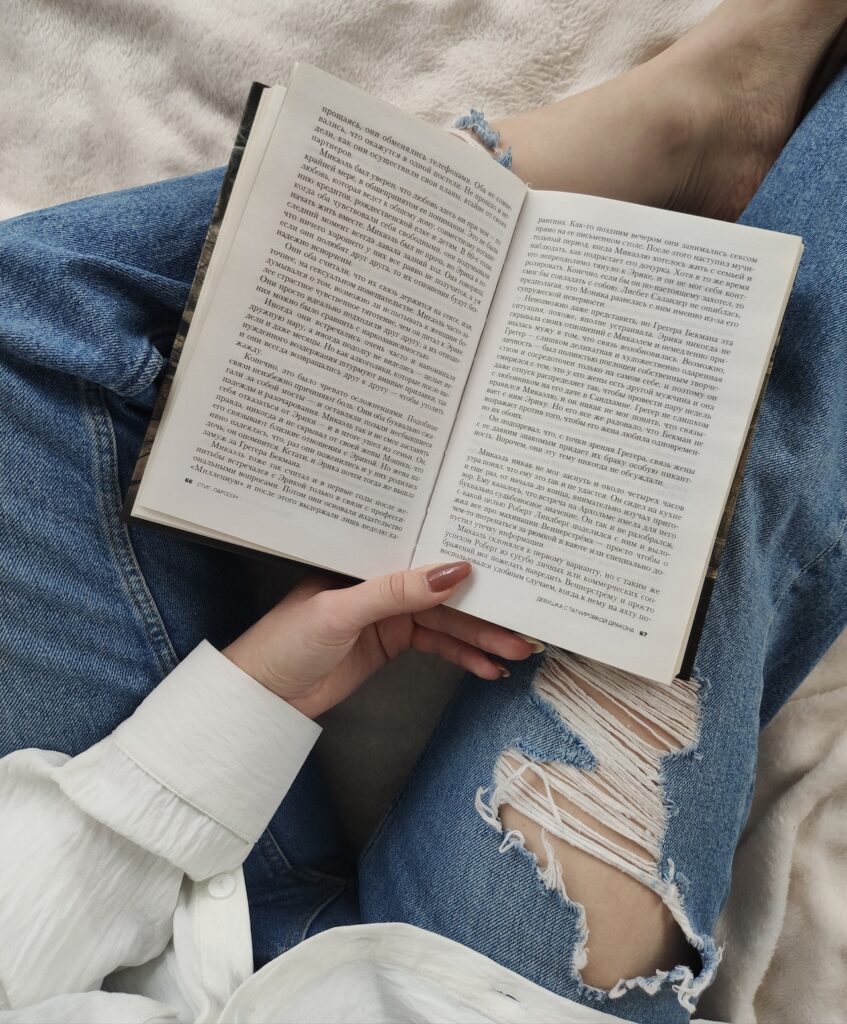 Discover 50 inspirational books that have the power to ignite change, spark motivation, and reshape your outlook on life. From personal growth to happiness and success, these transformative reads are a must for anyone seeking positive transformation.
1. "The Alchemist" by Paulo Coelho
A journey of self-discovery and following one's dreams.
2. "Man's Search for Meaning" by Viktor E. Frankl
A Holocaust survivor's exploration of finding meaning in life's challenges.
3. "The Power of Now" by Eckhart Tolle
A guide to living in the present moment and finding inner peace.
4. "Becoming" by Michelle Obama
The memoir of the former First Lady, sharing her journey and insights.
5. "Atomic Habits" by James Clear
A practical guide to building positive habits and breaking negative ones.
6. "You Are a Badass" by Jen Sincero
A motivational book for embracing your inner power and potential.
7. "Educated" by Tara Westover
A memoir about the transformative power of education and resilience.
8. "Daring Greatly" by Brené Brown
Exploring vulnerability as a pathway to courage and connection.
9. "The Subtle Art of Not Giving a F*ck" by Mark Manson
A counterintuitive approach to living a fulfilling life.
10. "Start with Why" by Simon Sinek
Understanding the power of purpose in leadership and life.
11. "Eat, Pray, Love" by Elizabeth Gilbert
A journey of self-discovery through travel, spirituality, and love.
12. "Grit" by Angela Duckworth
The importance of perseverance and passion in achieving success.
13. "Mindset" by Carol S. Dweck
Exploring the impact of a growth mindset on personal and professional growth.
14. "The Happiness Project" by Gretchen Rubin
A year-long experiment in finding happiness in everyday life.
15. "Big Magic" by Elizabeth Gilbert
Nurturing creativity and embracing the fear of creative expression.
16. "Born a Crime" by Trevor Noah
A memoir about growing up in South Africa during apartheid.
17. "Option B" by Sheryl Sandberg and Adam Grant
Finding resilience and joy in the face of adversity.
18. "The Four Agreements" by Don Miguel Ruiz
Ancient Toltec wisdom for personal freedom and fulfillment.
19. "Sapiens" by Yuval Noah Harari
A journey through the history of humankind and its impact on society.
20. "Wild" by Cheryl Strayed
A memoir of hiking the Pacific Crest Trail as a journey of healing.
21. "The Gifts of Imperfection" by Brené Brown
Embracing imperfections and living a wholehearted life.
22. "Quiet" by Susan Cain
Exploring the power of introverts in a world that celebrates extroversion.
23. "Lean In" by Sheryl Sandberg
Encouraging women to pursue their ambitions and achieve leadership roles.
24. "The Miracle Morning" by Hal Elrod
Transforming your life through a purposeful morning routine.
25. "The 5 Love Languages" by Gary Chapman
Understanding and communicating love in relationships.
26. "The Book Thief" by Markus Zusak
A novel set in Nazi Germany, exploring the power of words and storytelling.
27. "The Art of Happiness" by Dalai Lama and Howard Cutler
Blending Western psychology and Eastern spirituality for happiness.
28. "The Lean Startup" by Eric Ries
Applying lean principles to entrepreneurship and innovation.
29. "Emotional Intelligence" by Daniel Goleman
Developing emotional awareness and interpersonal skills.
30. "The Artist's Way" by Julia Cameron
Unlocking creativity through daily exercises and practices.
31. "The Road Less Traveled" by M. Scott Peck
A guide to personal growth and spiritual development.
32. "How to Win Friends and Influence People" by Dale Carnegie
Timeless advice for building meaningful relationships.
33. "Girl, Wash Your Face" by Rachel Hollis
Challenging self-doubt and embracing self-love.
34. "The Power of Habit" by Charles Duhigg
Understanding the science of habit formation and change.
35. "The Secret" by Rhonda Byrne
Exploring the law of attraction and positive thinking.
36. "The Gifts of Imperfection" by Brené Brown
Embracing imperfections and living a wholehearted life.
37. "Start Where You Are" by Meera Lee Patel
A journal for self-exploration and mindfulness.
38. "The War of Art" by Steven Pressfield
Overcoming resistance and pursuing creative endeavors.
39. "The Wisdom of Sundays" by Oprah Winfrey
Insights and conversations from Oprah's Super Soul Sunday series.
40. "The Happiness Advantage" by Shawn Achor
How happiness fuels success and positive outcomes.
41. "Tiny Beautiful Things" by Cheryl Strayed
Advice on life and love from the Dear Sugar advice column.
42. "Good Vibes, Good Life" by Vex King
Transforming your mindset to attract positivity and success.
43. "Lost Connections" by Johann Hari
Exploring the root causes of depression and anxiety.
44. "The Untethered Soul" by Michael A. Singer
A journey of self-discovery and spiritual awakening.
45. "Year of Yes" by Shonda Rhimes
Embracing new experiences and saying "yes" to life.
46. "The 5 Second Rule" by Mel Robbins
Using a simple rule to overcome hesitation and take action.
47. "Awaken the Giant Within" by Tony Robbins
Empowering yourself to take control of your life.
48. "The Paradox of Choice" by Barry Schwartz
The impact of choice overload on decision-making and happiness.
49. "Essentialism" by Greg McKeown
The disciplined pursuit of less for a more meaningful life.
50. "Designing Your Life" by Bill Burnett and Dave Evans
Applying design principles to create a fulfilling life.
As you turn the final pages of each of these books, consider the impact they've had on your thoughts, actions, and aspirations. How has your perspective shifted? What ideas will you integrate into your life? Are you now equipped with a renewed sense of purpose? We invite you to share your favorite insights and revelations from these books with us. What resonated with you the most? How do you plan to apply the newfound wisdom in your daily life? Let's embark on this journey together and inspire one another towards a brighter future.
Also read:
Other Articles