In today's fast-paced world, staying organized is crucial for maintaining a productive and stress-free life. Whether it's managing your time, decluttering your space, or organizing your tasks, having a well-structured routine can greatly improve your efficiency and overall well-being. In this blog post, we will explore the ultimate guide to getting organized in your daily life, providing you with 50 practical tips and strategies to help you stay on top of your game.
Create a Daily Routine
Start by defining your priorities and setting achievable goals for each day.
Allocate specific time slots for different activities such as work, exercise, relaxation, and personal time.
Use a planner or digital calendar to schedule your tasks and appointments.
Set reminders for important deadlines or events.
Establish a consistent sleep schedule to ensure you get enough rest.
Declutter Your Space
Take some time each day to tidy up your living and working spaces.
Get rid of unnecessary items that you no longer use or need.
Organize your belongings by category and create designated storage areas.
Use storage solutions like bins, shelves, and drawer organizers to maximize space.
Adopt a minimalist approach and only keep items that bring you joy or serve a purpose.
Donate or sell items that you no longer need or use.
Create a filing system for important documents and papers.
Clean and declutter your digital space by organizing files and folders on your computer.
Implement a regular cleaning schedule for your home or workspace.
Keep a designated space for frequently used items to easily find them.
Prioritize and Delegate Tasks
Create a to-do list each day and prioritize tasks based on their importance and deadline.
Break down larger tasks into smaller, manageable steps to make them less overwhelming.
Identify tasks that can be delegated to others and don't hesitate to ask for help.
Set realistic deadlines for each task and hold yourself accountable.
Use productivity tools like project management apps or task trackers to stay organized.
Use the Pomodoro Technique to manage your time effectively.
Focus on one task at a time to avoid multitasking and increase productivity.
Set aside specific blocks of time for focused work without distractions.
Use a goal-setting system to track your progress and stay motivated.
Automate repetitive tasks whenever possible to save time and effort.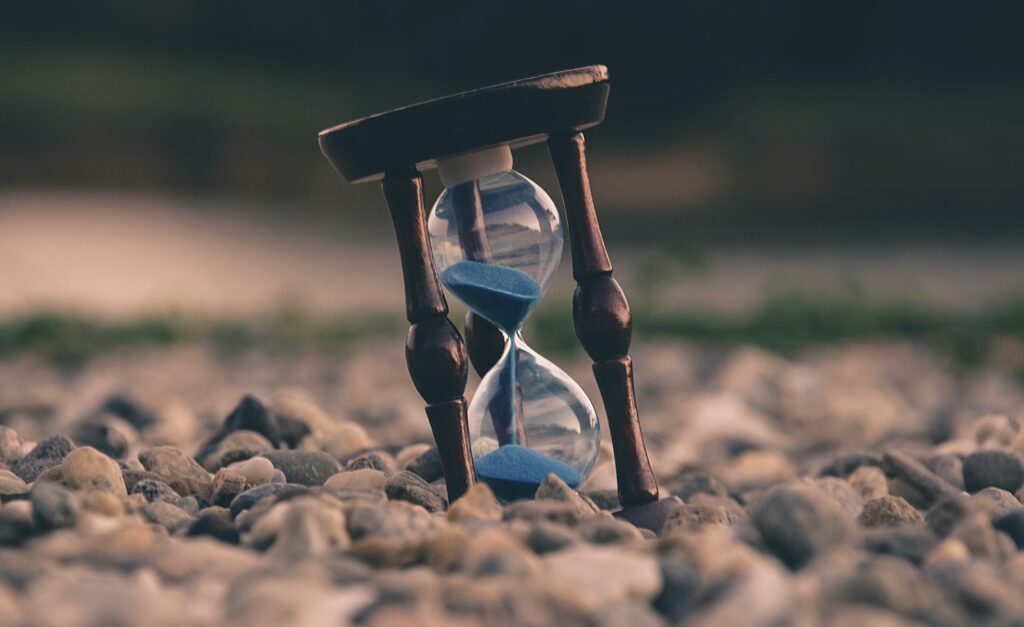 Time Management
Prioritize your most important tasks and work on them during your most productive hours.
Use time-blocking techniques to allocate specific time slots for different activities.
Limit distractions by turning off notifications on your phone or computer.
Use a timer or app to track your time spent on different tasks.
Take regular breaks to recharge and avoid burnout.
Delegate or eliminate tasks that are not essential or do not align with your goals.
Batch similar tasks together to increase efficiency.
Use a calendar or scheduling app to plan your day in advance.
Set boundaries and learn to say no to avoid overcommitting yourself.
Review your day and make adjustments to your routine as needed.
Digital Organization
Organize your emails into folders or labels for easy retrieval.
Use productivity apps or software to manage your tasks and projects.
Keep your digital files and documents organized in folders.
Delete or unsubscribe from unnecessary newsletters or email subscriptions.
Use password managers to keep track of your online accounts and passwords.
Back up important files and documents regularly.
Use cloud storage solutions to access your files from anywhere.
Use browser extensions or bookmarks to save and organize useful websites.
Clean up your digital desktop by organizing icons and files into folders.
Use a note-taking app or software to capture and organize your ideas and thoughts.
Self-Care and Well-Being
Practice daily mindfulness or meditation to reduce stress and increase focus.
Make time for regular exercise to boost your energy and overall well-being.
Prioritize self-care activities such as taking baths, reading, or practicing hobbies.
Get enough sleep and establish a consistent sleep schedule.
Eat a healthy and balanced diet to fuel your body and mind.
Stay hydrated throughout the day by drinking enough water.
Take breaks to stretch and move your body, especially if you have a sedentary job.
Practice deep breathing exercises to relax and reduce anxiety.
Set aside time for relaxation and leisure activities to recharge.
Surround yourself with positive and supportive people who inspire and motivate you.
Financial Organization
Create a budget and track your expenses to better manage your finances.
Set up automatic bill payments to avoid late fees.
Review and organize your financial documents, such as bank statements and tax records.
Use financial apps or software to track your investments and savings.
Consolidate and organize your financial accounts to simplify management.
Set financial goals and create a plan to achieve them.
Regularly review and update your insurance policies to ensure adequate coverage.
Keep track of important financial dates, such as tax deadlines and payment due dates.
Reduce clutter by going paperless with your financial statements and documents.
Consult with a financial advisor or planner to get expert guidance on managing your finances.
Conclusion
Getting organized in your daily life is a lifelong journey that requires consistent effort and dedication. By implementing these 50 practical tips and strategies, you can transform your life and achieve a greater sense of control, productivity, and happiness. Remember, organization is not about perfection but rather about finding systems and strategies that work best for you. So, start incorporating these practices into your daily routine and enjoy the benefits of a more organized and fulfilling life.
Related post:
Other Articles